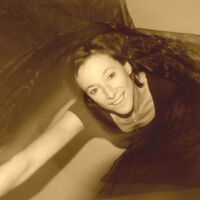 Theater workshop in the Lake Constance Area
Theaterwerk Bodensee is a locally orientated theater workshop, which introduces the techniques of stage acting and theater production to children, youths and adults. Theaterwerk Bodensee emphasizes and encourages the development of theater skills in the Bodensee region. The courses are targeted at anyone who is interested in theater work or wishes to discover new horizons for their bodies and voices.
Theaterwerk Bodensee will also offer services "on premises" to schools, individuals and local theater groups. These include workshops in local classrooms, supporting amateur theater groups, instructing school productions and other individual or group training.
All workshops and services can be provided in English, German or a combination of both.
Enjoy the fun!
Gabriele Gerdau (certified drama teacher)
About me:
2016
Establishment, guidance and director of the children's theater group Rampenlicht Zwerge
since 2012
Further training as certified drama teacher (Theaterpädagogin BuT)
2009-2012
Enhanced training as director and drama teacher
since 2011
Choreographie for the Musiktheater Friedrichshafen productions (biennial)
2006-2009
Director of the annual musical with the KMG Friedrichshafen freshman choir (incl. theater workshops)
since 2006
Establishment, guidance and director of the youth theater group Rampenlicht
2002-2007
Director of the annual Märchentheater Fischbach, presented at the Seehausenfest FN
since 2001
Certification on various theater, dance and presentation courses
since 1997
Member of the amateur English theater group Bodensee Players e.V., Friedrichshafen

Links Imprint Datenschutz
© 2023 Gabi Gerdau